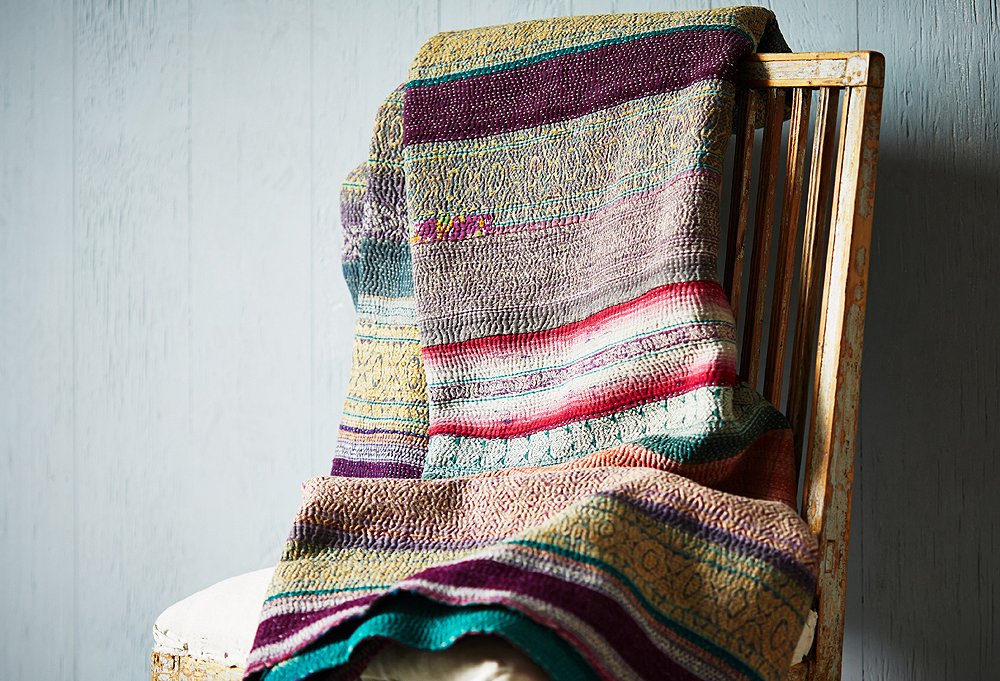 After purging our household of clutter, it became clear that there were important things that we were neglecting. Our sofa has taken a beating since Edie (our Great Pyrenees mix puppy) began lounging on it during the day while we are at work. The dining table we bought last year is starting to get scratched and show signs of wear already. We needed coverings for our furniture and fast! I wanted to find some easily washable covers that would are beautiful, hide stains well, and be machine washable.
I came across many images of Kantha throws on blogs like The Jungalow and I Suwanee. I couldn't decide if the look really fit our home or not. After a couple of days and revisiting the blog posts, I decided to commit to ordering a lot of 5 kantha throws from Amazon. I wasn't sure what I was going to do with five of them, but once they arrived, I got a ton of ideas.
After wrapping our couch in the first throw and using a second as a tablecloth. I quickly added one to the daybed that I like to hang out on in the office. The fourth now sits at the foot of our bed, and the fifth and final serves as a cover for Edie's crate to block out light. I think that it's fair to say that I went all in on the look. So far they are protecting our furniture, hiding stains and looking beautiful and I couldn't be happier!